If you're looking for amazing African and World bands look no further.
Our ensembles will bring the fun and energetic spirit of West Africa to your event.
We're flexible in our approach and can tailor an entertainment package to suit your vision.
Add an interactive dimension and we'll bring along drums and shakers for your audience to join in!

Download our Entertainment Catalogue
Australia
Afro Big Band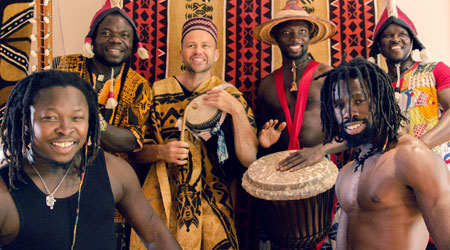 5 – 8 Piece
Offering infectiously groovy dance music and high energy stage shows, this versatile and experienced ensemble performs beautiful, driving percussion that can be formatted to include a dance spectacular. Ideal for big events that demand a high impact performance. Watch the video.
Perfect For
Stage shows, festivals, high profile events.
Agogo
3 Piece
An ambient African ensemble with lead djembe, bass drums, melodic instruments and song. Their sweet music captures the uplifting spirit of West Africa and is a favourite ensemble when a more nuanced, gentle, and subtle melody is required.
Perfect For
Roving performances, formal functions, smaller events, weddings
Check out one of their performances here on our Youtube channel
Rhythms of Fire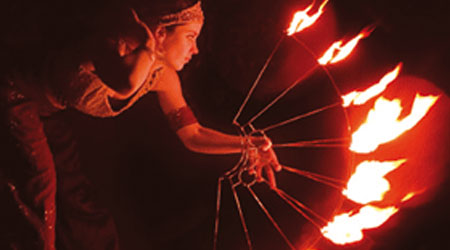 Standard Outfit: 1 fire artist, 2 drummers
Add a spectacular visual element with a fire show choreographed to the energetic rhythms of West Africa. The standard outfit is 1 fire artist with 2 drummers. We can tailor an ensemble to suit your event
Perfect For
High impact events, indoor or outdoor
Sessi Sessi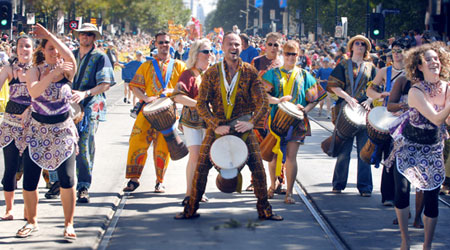 3 – 10 Piece
The festival, fete and street parade specialists! Sessi are an advanced student ensemble led by seasoned professionals and have performed at many public events. Ideal for non-profit organisations.
Perfect For
Festivals, markets, fetes, community events
Zazu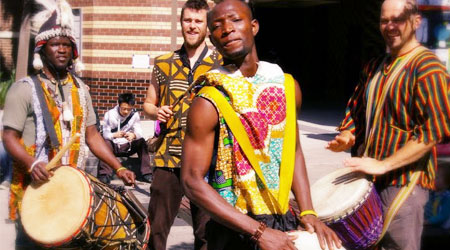 2 – 5  Piece
This Drum & Dance Ensemble brings the party music of West Africa! Expect amazing high energy gigs incorporating traditional dance, song and theatre.
Perfect For
Roving Performances, Community Events, Large Functions
Marching Mayhem
2 or 15 piece
"Marching Mayhem" is a versatile and unique Roving Marching Band with all the flair and skill to blow away your next event! Our team are all professional percussionists and horn players trained in Marching Band tricks and Choreography.
Our team can deliver all original music or play to existing backing tracks.
We specialise in adapting our team to the script of your event and have several Costuming options available.
Whether you're looking for a 2 or 15 piece ensemble "Marching Mayhem" has got your event covered.
Perfect For: High Impact Events and Launches.
Gigs so far include –
Myer Christmas Windows Launch, Burke St City
Chemist Warehouse annual Conference
Accent/ Mitre 10 annual conference
Tarraba – Drum & Dance from the Middle East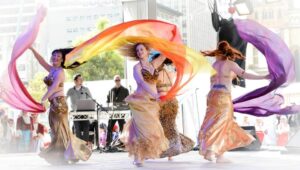 Up to 8 dancers
Evocative, hypnotic and sensual – Authentic belly dance driven by the pulsating rhythms of the Middle East
Solo and group shows available.
This added interactive element of their show will allow YOUR TEAM to drum and dance along with them.
Perfect for: Roving performances, formal functions, stage shows, festivals,smaller events, weddings.
Recent gigs
Australia Day: Sidney Myer Music Bowl, 2013
Sydney Middle Eastern Festival, 2010-2014
Spiegeltent at Docklands, 2014
Thessaloniki Festival, Fed Square, 2014
Viva Afro Brazil
4 – 12 piece
Traditional Afro Brazilian Percussion and Dance will bring an authentic South American flavour to your next event!
Rhythm, song and movement all star in our colourful and vibrant show that will get your feet moving and your spirits soaring!
Traditional Dance available on request.
** Add an interactive element to our show so YOUR TEAM can all drum and dance along with us.
Perfect for: Team Building, Roving performances, formal functions, stage shows, festivals, smaller events, weddings.
Previous Events:
Australia Day 2013
Myer Music Bowl 2013
Moomba Festival Melbourne 2014

………………………………………………………………………………………………………………………………….
Kora Ensemble
The beautiful sounds of the kora are perfect for any type of event, whether you are looking for a serene ambiance or energetic rhythms for dancing. When played in traditional styles it can resemble flamenco and delta blues guitar techniques. 


Perfect for: Formal functions, stage shows, festivals, parties and weddings.
Here is a sneak peak of the kora magic:
………………………………………………………………………………………………………………………………………………………………………………………………………………
Samba La Mama
It's Carnivale time Ladies and Gentlemen! Samba La Mama combines pulsating live percussion with fully costumed exotic dancers.
It's a feast for the eyes and ears as we take you to the front row for a high voltage Latin American street Carnival.

Drummers and/or dancers available 
Perfect for: Roving and stage performances, formal functions, festivals and parades, corporate events, weddings.
Previous Events: Cuban Jazz Festival, Johnston St Festival, St Kilda Festival, Rhythm in the Vines Festival, Alumbra and Fabric Nightclubs.
 …………………………………………………………………………………………………………………………………………………………………………………………………………………
Ghana
"Kilele Dance Africa"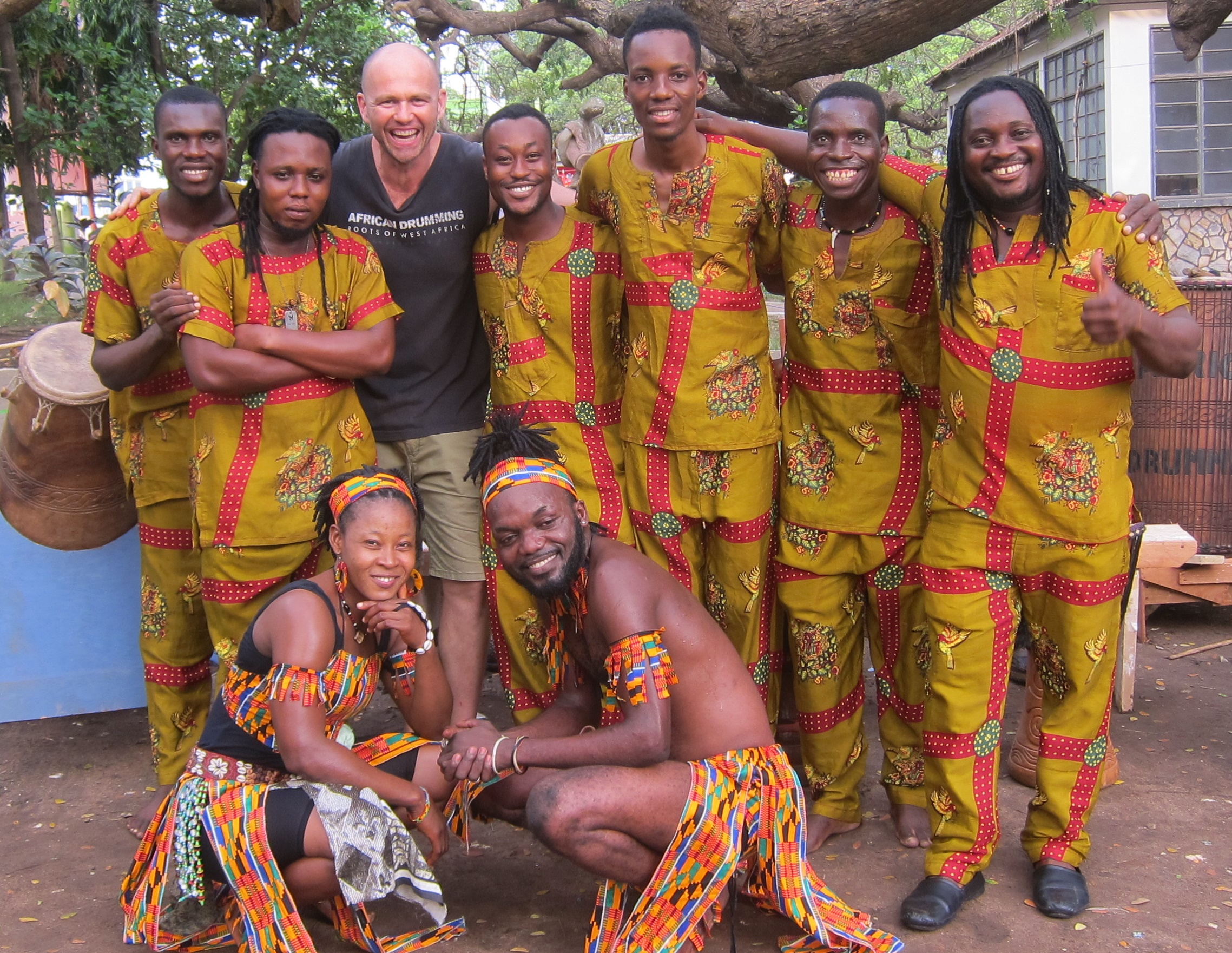 Super Talented and bursting with raw energy, Kilele Africa are Ghana's hottest Trad ensemble right now
"Kilele" means Welcome and these guys are all about sharing their joyous rhythm and dance with you.
Each artist specialises in his trade
Weezy and Ray are two of Ghana's foremost master drummers with deep knowledge of their traditional music and explosive power on the djembe.
Odai sings like an angel and King MO is the dun engine room
Fred sets flight with his control and athleticism and Arku is renowned as Ghana's foremost female dancer
PaaNi is the talented youngster of the group pushing and supporting his elders.
Together they are a remarkable synergetic ensemble who have over 2 decades of playing music together – in itself a rare thing.
Burkina
Burkina Azza
Led by djembefola and multi-instrumentalist Adama Koita and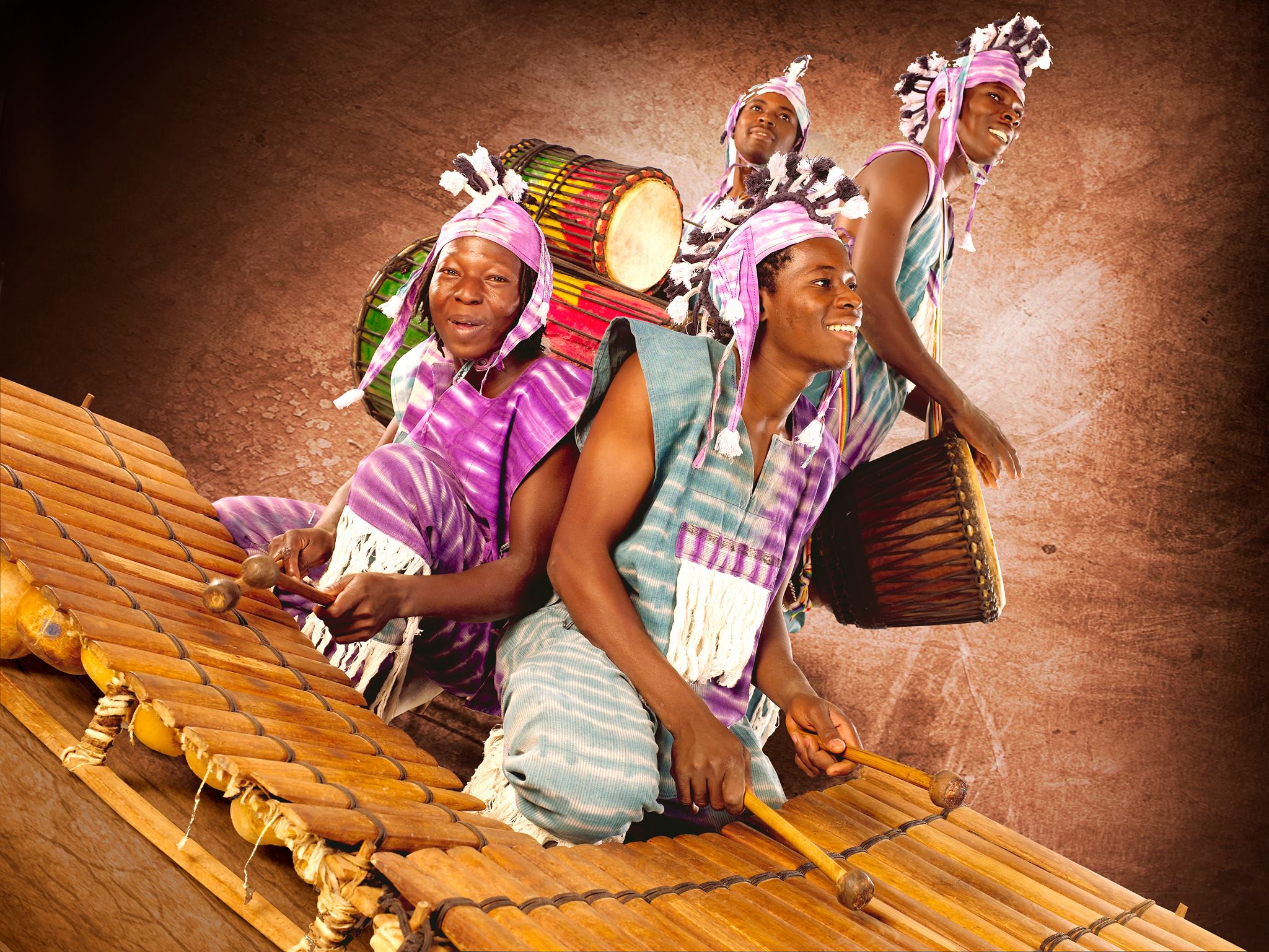 formidable Balafonist Sekou Coulibaly, Burkina Azza is an
outstanding collection of world class artists
from Djibaso in the north western flank of Burkina.
As family members & Griots born into and bestowed a musical linage, they ooze synchronicity in their playing and evoke the spirit of the traditional ancient Sahel music.
Hugely popular on the European circuit with their shows and workshops, Burkina Azza are based in Ouagadougou and are working towards their second album after the success of their debut Nayerina
…………………………………………………………………………………………………………………………………………………………………………………………………………………
Enquiries, Quotes & Bookings
Fast track your quote by emailing us the following information (a copy and paste does the trick).
Rates are calculated based on the type of event, number of participants, how many facilitators or performers are needed, location, duration and the all important client mandate.
We're known for our fast replies and quick turnarounds. We aim to provide a quote either on the spot, within the hour or on the same day.
Contact our Events Team
Lee: Event Co-ordinator
(03) 9525 3073
[email protected]
252 St Kilda Rd, St Kilda, 3182